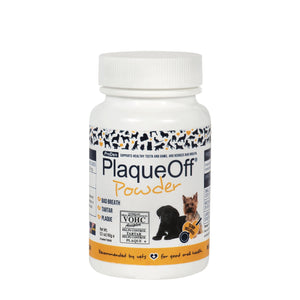 ProDen PlaqueOff® Powder supports normal and healthy teeth, gums and breath odor. Simply add to wet or dry food once a day.
DIRECTIONS FOR DAILY USE:
1 scoop for small dogs and cats up to 25lbs, 2 scoops for medium dogs between 25-50lbs, 3 scoops for dogs over 51lbs. Scoop included.