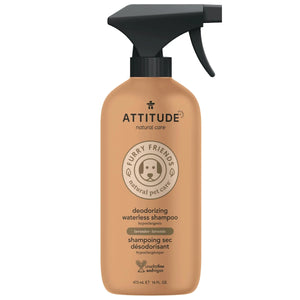 Rinse-free deodorizing shampoo for pets with a formulation favoring plant and mineral sourced ingredients.
Soothing and moisturizing leave-in product: contains glycerin and soothing chamomile to calm itching sensations.
Enhanced with an uplifting lavender aroma to neutralize odors.
Hypoallergenic and vegan: formulated to minimize the presence of allergens and irritants.
PETA Certified: cruelty-free and never tested on animals.